2015
Korea Selatan akan punya Universal Studios kelima di dunia kelima menyusul yang di AS, Jepang, Singapura dan China. Taman akan menjadi seluas 4,2 kilometer persegi di sekitar Sinwe-dong, Hwaseong. Setelah konstruksi taman selesai pada tahun 2020, ini akan menjadi theme park terbesar kedua di dunia setelah Disneyland Shanghai.
20 Desember 2015 lalu, @ARMY_PROJECT berhasil menggelar acara bertajuk 'ARMY BOMB! THE BIGGEST INDONESIAN A.R.M.Y PARTY: EPISODE III' di Teater Bulungan, Blok M, Jakarta Selatan. Acara ini dihadiri oleh para A.R.M.Y dari wilayah Jabodetabek.
More…
Gelaran Festival Budaya ke-30 FIB UI sukses dilaksanakan 26-28 November lalu. Festival yang digelar selama tiga hari dikenal sebagai 'Lebaran Anak FIB UI' karena kemeriahan yang dibawa acara ini.
More…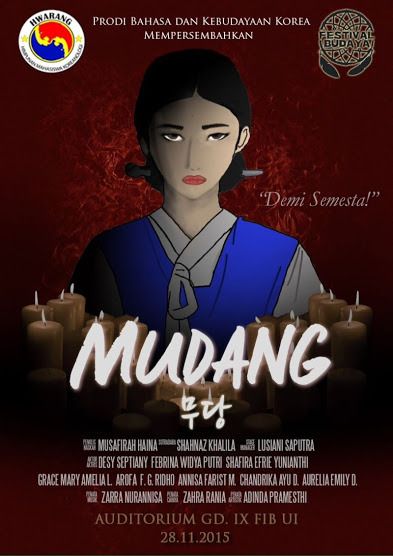 Petang Kreatif FIB UI : Teater 'Mudang'
ARMY BOMB! The Biggest Indonesian A.R.M.Y Party: EPISODE III
Kamis, 15 Oktober 2015 lalu acara Exhibition of Korean Art Association 2015 dibuka di Korean Cultural Center Indonesia (KCCI), Equity Tower, Jakarta.
More…
Video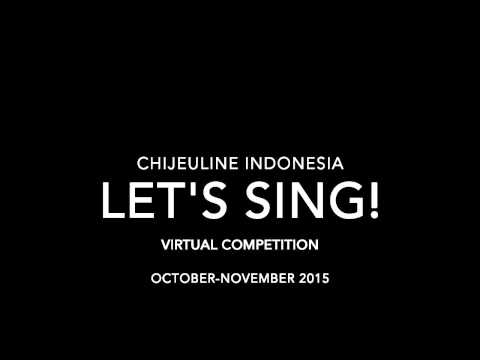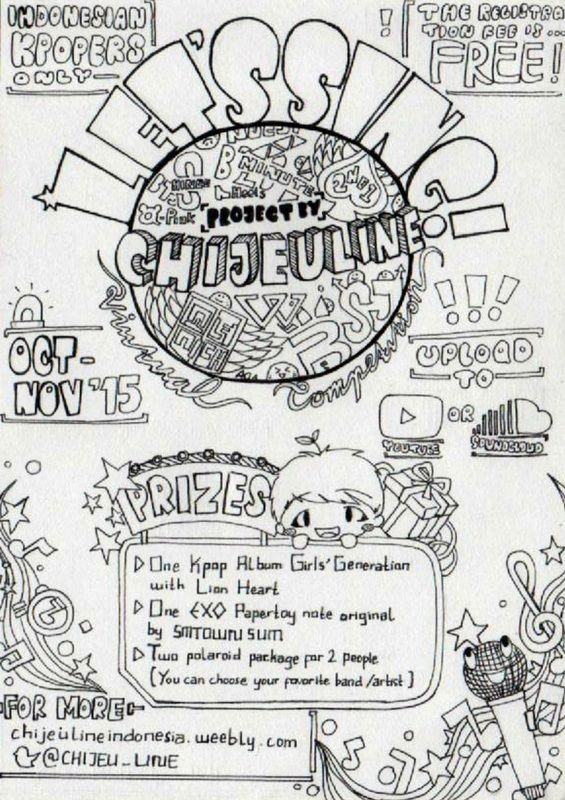 Lomba Cover Lagu 2015   ||  LET'S SING! VIRTUAL COMPETITION by Chijeuline Indonesia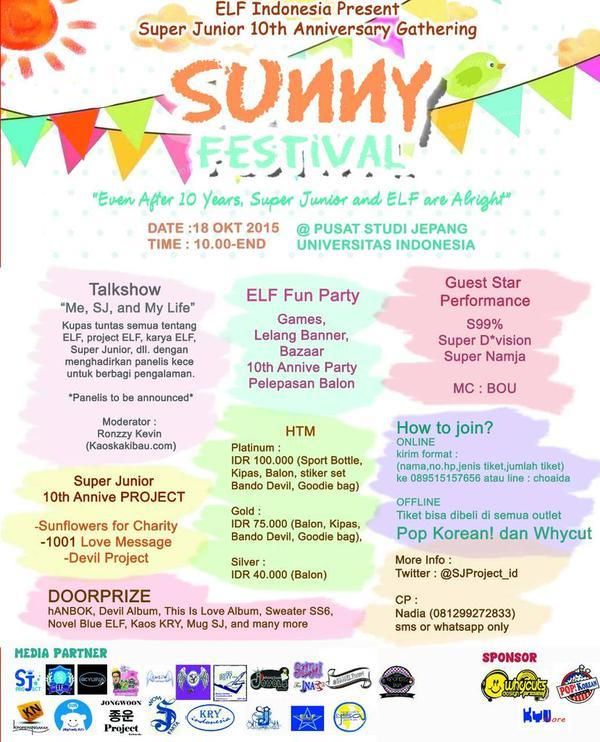 Sunny Festival | Super Junior 10th Anniversary Gath