AISS is a 6-week international summer school in the field of Korean Studies, Asian studies, International Studies and Business Administration taught in English. In addition to courses offered with transferable credits, there are also special social and cultural activities, language programs, and other exciting events for students to learn about Korean culture during the summer vacation. A three-day field trip to Jeju Island (World Heritage) is offered to all participants
prior to the official start of the program. This allows the multinational students to experience Korean nature and culture while building close friendships. AISS also provides a weekly Korean Culture Workshop where all students can learn Taekwondo (Korean martial art), traditional music, paper art and pottery making in the morning, and visit global Korean companies or historical and cultural sites in Korea in the afternoon.
 Take a look at the program brochure below :
(Download directly here)
You can learn how to apply here :
(Download directly here).
>> SCHEDULE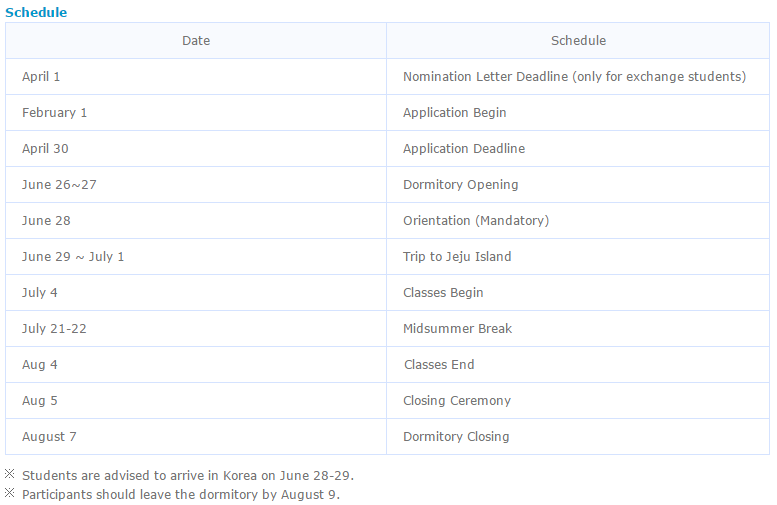 >> FEES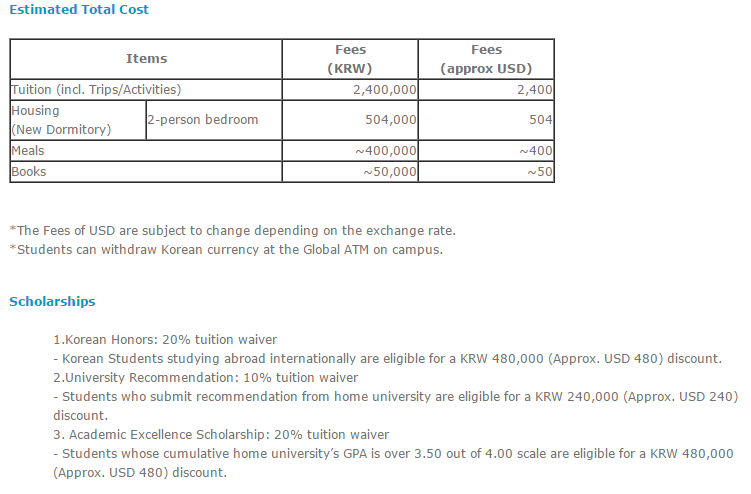 For more information, contact :

You can apply online here
Good luck!