kedutaan besar republik korea
Menjelang Asian Games Jakarta-Palembang 2018, pada hari Rabu (4/7), Duta Besar Republik Korea untuk Indonesia, Kim Chang-beom, dan Ketua Asosiasi Korea di Indonesia, Yang Young Yun, yang ditunjuk sebagai Ketua Bersama, meluncurkan Komite Gabungan Pemerintah Republik Korea dan Komunitas Korea (Komite Gabungan ROK) untuk Mendukung Asian Games 2018 di Kedutaan Besar Republik Korea di Indonesia untuk mendukung kesuksesan penyelenggaraan Asian Games 2018 Jakarta-Palembang.
Indonesia menjadi tuan rumah Asian Games untuk kedua kalinya setelah tahun 1962. Asian Games 2018 akan diadakan di Jakarta dan Palembang pada 18 Agustus hingga 2 September 2018 dengan 40 cabang olahraga dan 67 disiplin.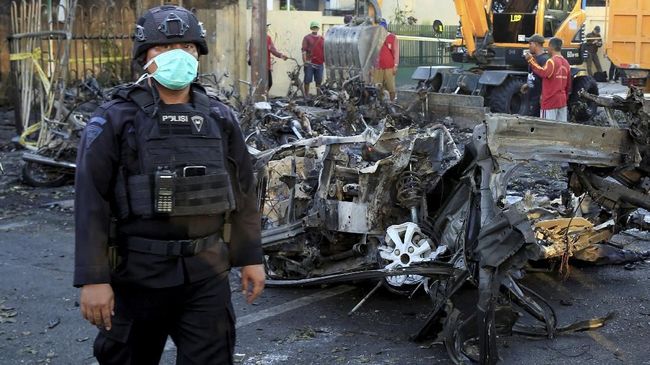 [Republic of Korea Ministry of Foreign Affairs]
-Spokesperson's Commentary on Terrorist Attack in Surabaya
Pemerintah Korea Selatan mengecam keras teror bom yang terjadi di gereja-gereja di Kota Surabaya, Indonesia pada Minggu pagi, 13 Mei 2018 waktu setempat. Pemerintah Korea Selatan menyampaikan bela sungkawa kepada para korban dan keluarga korban yang ditinggalkan dan semoga semua korban luka dapat segera pulih. Pemerintah Korea Selatan akan bergandengan tangan dengan masyarakat Indonesia dalam melawan terorisme, yakni teror-teror yang mengancam seluruh umat manusia.