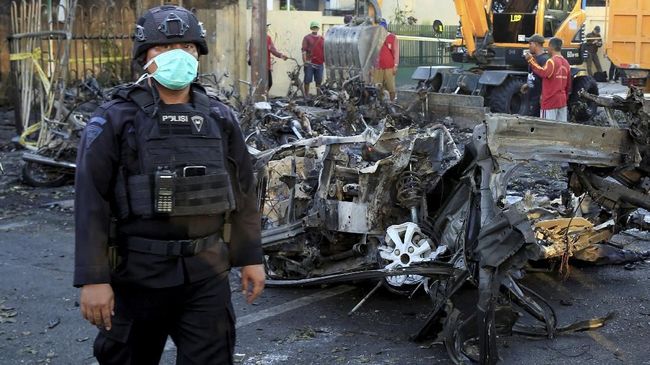 [Republic of Korea Ministry of Foreign Affairs]
-Spokesperson's Commentary on Terrorist Attack in Surabaya
Pemerintah Korea Selatan mengecam keras teror bom yang terjadi di gereja-gereja di Kota Surabaya, Indonesia pada Minggu pagi, 13 Mei 2018 waktu setempat. Pemerintah Korea Selatan menyampaikan bela sungkawa kepada para korban dan keluarga korban yang ditinggalkan dan semoga semua korban luka dapat segera pulih. Pemerintah Korea Selatan akan bergandengan tangan dengan masyarakat Indonesia dalam melawan terorisme, yakni teror-teror yang mengancam seluruh umat manusia.