Korea University (고려대학교)  is a private research university located in Seoul, South Korea. Korea University is a research institution consisting of sixteen undergraduate colleges and twenty graduate divisions. The university is notable in South Korean history for being the first educational institution to offer academic programs in various disciplines, such as law, economics, and journalism. The institution open up summer school program this year. This is a message from ISC Dean, Kim Sun-hyuk :
Dear Student,

When you think about what to do this summer, what comes to your mind? Is it catching-up on your academic workload by taking extra courses? How about doing some international travel and sight-seeing? Or experiencing a different culture by making new friends? Or how about having a valuable international work experience? At the Korea University International Summer Campus program you can do all these things and more… making your next summer the most productive, memorable and fun one yet!

Recognized as the leading summer program in Asia, Korea University's International Summer Campus (KU ISC) program is a six-week condensed semester hosted on KU's beautiful state-of-the-art campus, taught by foreign professors from prestigious universities from around the world. You can choose to take up to three courses from a selection of over 100, which, in most cases, are transferable towards your degree at your home institution. In addition to rigorous academics, also available is an excellent four-week internship opportunity at a Korean company where you can get real-life work experience in an Asian work environment to add to your resume.

The KU ISC also provides "buddy assistants" – local KU students that help organize social and cultural activities for you to feel at home and part of the KU family. From Korean traditional arts, a visit to the Demilitarized Zone (DMZ) outside of Seoul or to learning K-Pop dances, the KU ISC makes every effort to ensure that you are able to make the most of your summer in Korea. Each year more than 1,600 students from all over the world participate in the KU ISC – many return for a repeat experience the next year.

If you are looking for an intellectually stimulating, culturally fascinating and socially dynamic experience this summer, the KU ISC program is for you. We look forward to welcoming you to Korea University this summer!

Sunhyuk Kim
Dean, International Summer Campus
Office of International Affairs
Korea University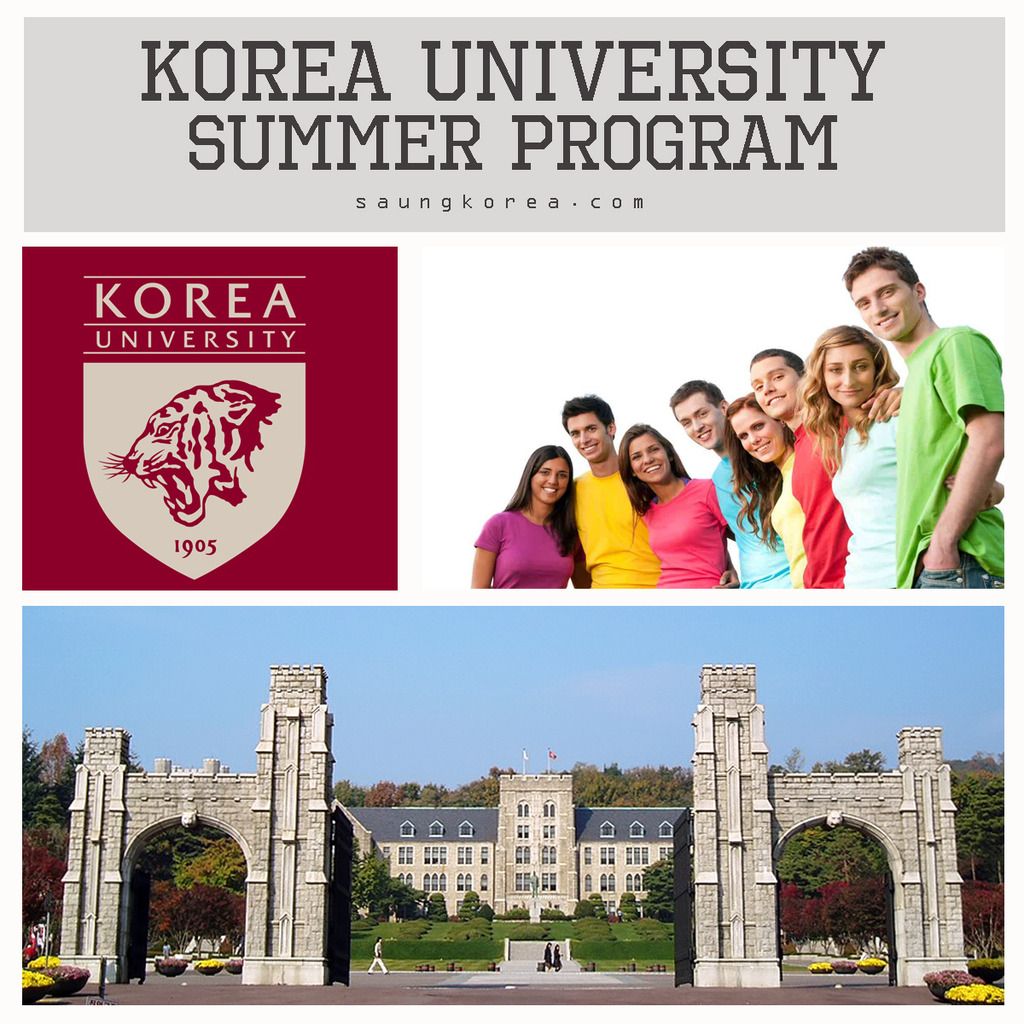 This a bit you need to know before you apply :
Students currently enrolled in a college/university with at least one semester of attendance & an assessment will be made to select students.

※ For high school graduates who will enter universities and current high school students with outstanding academic performance, please apply for KU Pre-College Program.

Required Documents

For Non-Korean Passport Holders For Korean Passport Holders
1. Official Academic Transcript
2. Proof of Health Insurance that is VALID during ISC Program
3. Copy of Passport
(Page that shows your Photo, Name, Passport Number, etc)
1. Official Academic Transcript
2. Proof of Medical Insurance that is VALID during ISC Program(의료보험증)

※ Insurance

Student MUST purchase their insurance before coming to Korea. Purchasing insurance is not necessary for Korean citizens covered by national health insurance.

Application Procedures

Procedures

1) Complete online application form
(Student number consists of 10-digit (2015XXXXXX) will be given)
※ Please make sure to e-mail needed documents by May 20th
a) Copy of Proof of Health/Medical Insurance (All Students)
b) Copy of Passport (Non-Korean Passport Holders)
2) Pay the non-Refundable application fee of KRW 100,000
3) Mail the official academic transcript sealed to ISC office (Refer to the Mailing Address Below)
4) Letter of Acceptance from ISC Office will be emailed to you
5) Pay the tuition, housing fee and all other remaining fees by May 29th
6) Come to KU ISC and enjoy your summer

> Official Mailing Address for ISC :

Inquiries
For more information, you can head over to KU's ISC homepage here.