Inha University (인하대학교) is a private research university located in Incheon, South Korea. Known traditionally for research and education in the engineering and physical sciences, the University was established by the first president of South Korea, Syngman Rhee. Currently, Inha is ranked 10th nationwide, and especially 4th in Engineering and Science, by JoongAng Ilbo's annual ranking of South Korean universities.
Inha University annually offers a Summer School program as a part of its devotion to a more enhanced global education. This short-term, intensive program mainly consists of classroom lectures, visits to corporate sites, cultural sessions and field trips to cultural and historic places in general.
The program will focus on specific areas, in addition to the usual Korean language and culture course, featuring intercultural communication, Korean Economy and Korean politics and society etc. The featured courses will cover theories on the introductory level, present diverse aspects in the chosen fields and include site visits to various places off-campus. The fields and scopes of the courses will continue to expand reflecting demands from the students and the global community.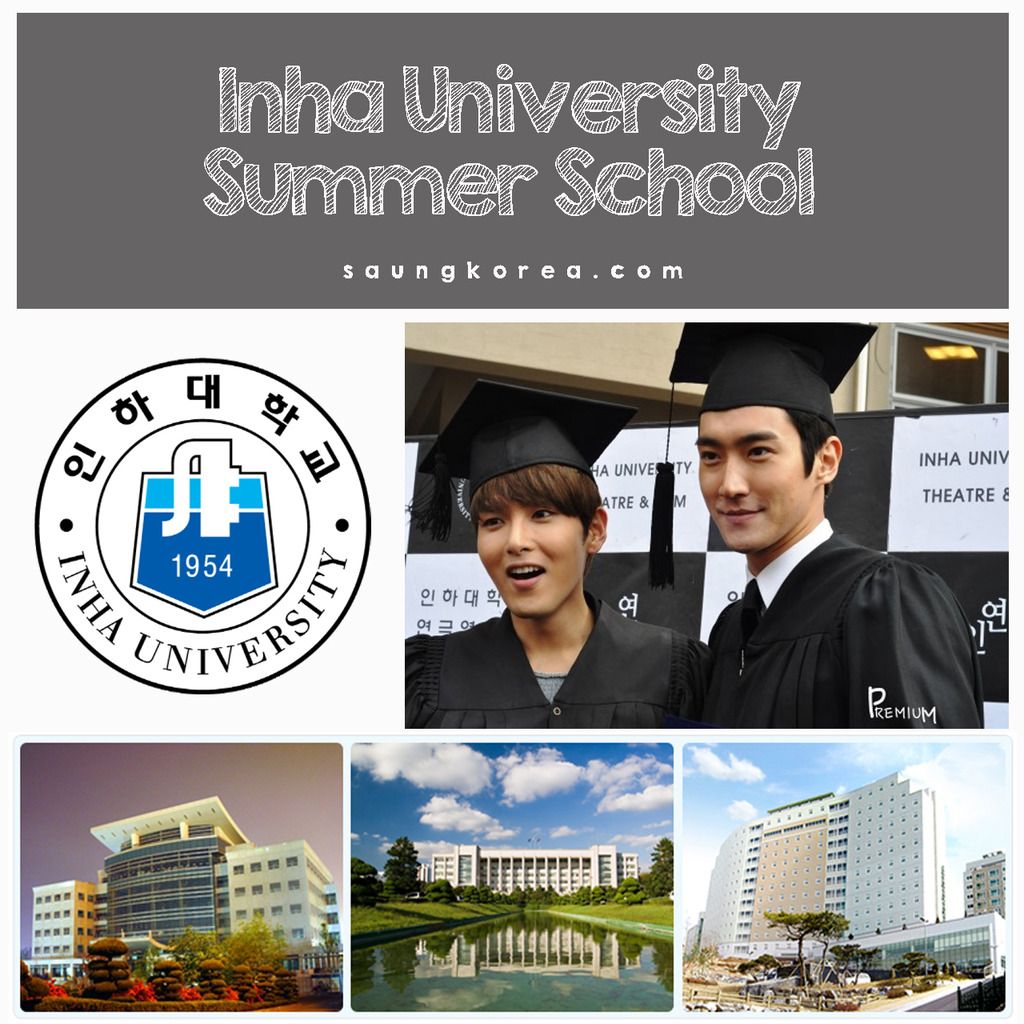 >> Academic Calendar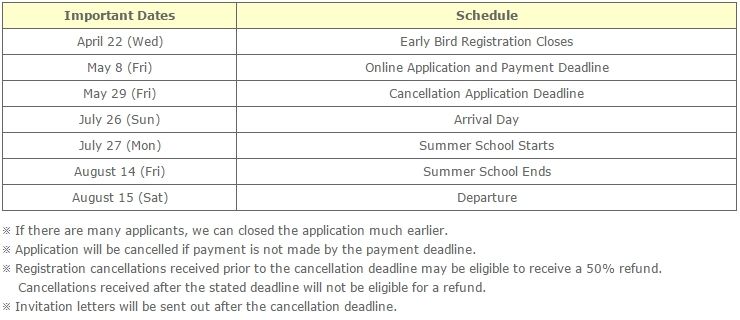 Full schedule available here.
>> Fees
>> Scholarship

You can also access it directly here .
>> Contact