Travel
Info tentang jalan-jalan di Korea
We all knew that Korea is well-known for it's romantic drama. Couples can make their own romantic story through a pre wedding tour by kweddingevent. Check out the details below.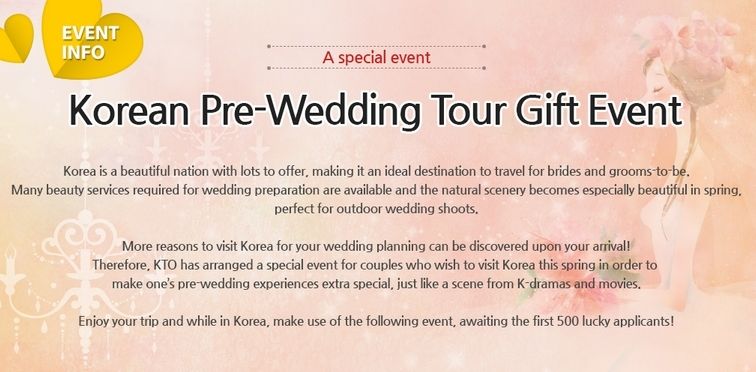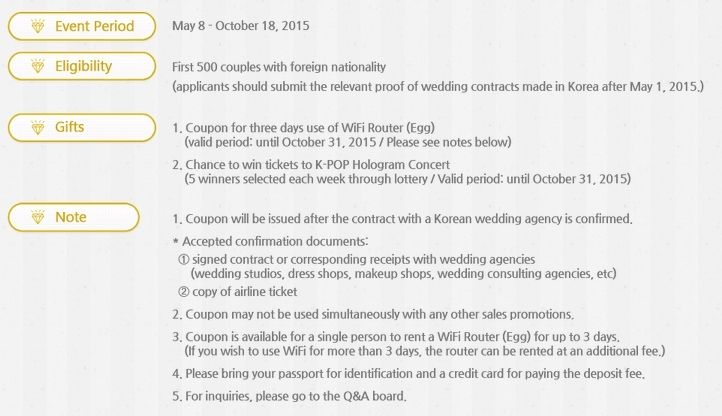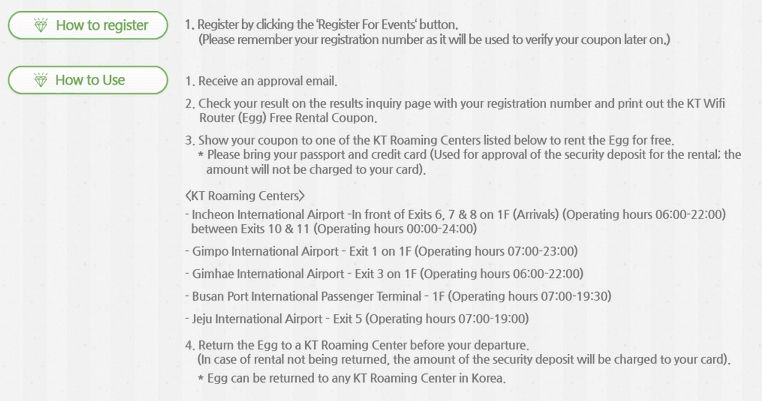 Apply here : http://www.kweddingevent.or.kr (the rules also available on the link).
Video
Ada yang kebakar? Ya, tapi dan ini ada di Festival Api Jeju. Pada bulan purnama pertama tahun kalender lunar, ada More…
Video
Jembatan aja bisa nari! Ini Jembatan Gwangandaegyo di Busan, jembatan terbesar atas lautan di Korea. Jembatan ini nggak diperuntukkan buat pejalan kaki, tapi semua bisa menikmati pemandangan malam yang keren dari jauh; pertunjukan cahaya lebih dari 100.000 warna.
Jembatan dilengkapi dengan cahaya artistik, menampilkan cahaya indah yang berubah tiap musim. Keren!
Video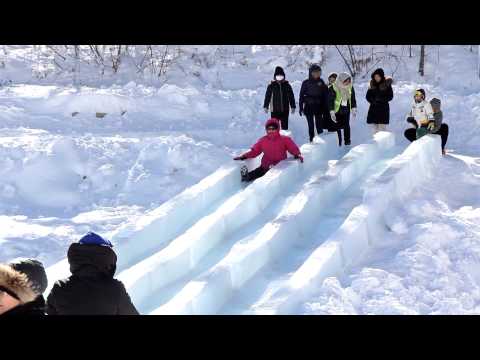 Klip keren ini adalah dari Snow Festival Taebaek. Festival ini adalah serangkaian acara bertema musim dingin yang More…